"Set Your Business Goals For The Next Year -
In Ten Minutes Or Less!"
From the Desk of Dr. Jeanette Cates
Dear Online Business Owner:
If you wanted to open a traditional bricks-and-mortar business, where would you start? With a business plan, of course! Long before you went down to main street, paid rent on a building, then opened your own business - you would start with a business plan.
You would have a clearly thought-out plan for how you were going to start and expand your business.
Nothing would be left to chance. In fact, you would have your projected revenue and expenses for a year in advance!
What's Different About Online Business?
Yet when people start an online business, they often do so:
| | |
| --- | --- |
| | With the expectation that all the tools, information, training and help they need should be "free" - because it's online. |
| | Without a clue as to who their target market is. |
| | With no solid means to generate leads. |
| | Lacking a sales tracking process to convert an increasing number of prospects to paying customers. |
| | Without a clearly defined product or service that is differentiated from other online competition. |
| | Lacking a prescribed follow-up process. |
| | Minus a customer service focus. |
| | Without a business plan that is both common sense and provides for easy Action. |
Is it any wonder many people quit Internet marketing after a few months and say "This doesn't work."
It Doesn't Have To Be That Way!
In fact, it's obvious that you agree with me, since you are still reading this. In fact I will bet that you:
| | |
| --- | --- |
| | Are willing to work hard - or you wouldn't be doing this. |
| | Recognize the potential for doing business online - and are determined to succeed. |
| | Are willing to learn new ways of doing business - or you wouldn't be doing it online. |
In fact, that's really all you need to succeed online - a willingness to follow instructions and do the work. But can you do better? You bet!
Introducing The Afternoon Planning Process
I've been in business online for more than a 15 years. And because I come from a business background, I have created a short business plan every year. Not one of those 20-page masterpieces complete with proforma financials that the banks require - but a business plan that I can use to take my business to the next level each and every year.
And because I've watched so many people floundering around, not knowing what to do next, I decided to share my planning process in a video training format.
I literally walk you through every step of the process, giving you specific recommendations on which sites and services to use. Plus I explain why you want to make those choices.
In this core video training you'll see
The 10 questions you need to ask before you start your planning process.
How to get out of your To-Do List mentality and into thinking about the bigger picture.
How to make the planning process easy and fun - without the pain often associated with a traditional business plan.
The 12 areas of an online business - and why you feel totally overwhelmed.
The difference between strategy and tactics - and how confusion between them contributes to your overwhelm.
How to set your business goals for the next year - in 10 minutes or less.
And more! You'll come away understanding the steps you need to take - and have the resources you need to take them.
But I didn't stop there!
How often have you started with a new plan and quickly abandoned it - because you didn't know where to go from there? That's exactly why I created the Second Training Video - How To Update Your Business Plan.
In this second 90-minute presentation you'll see how to handle
| | |
| --- | --- |
| | Year-end decisions - they don't come around often but they can have a critical impact on next year's success. And remember - you can start a New Year any day of the year! |
| | How To Assess The State Of Your Business - it's one thing to set goals, but if you don't get feedback on how you're doing, then you don't know where to go from here. |
| | Goal Setting For The Next Quarter - whether it's the first of your year or not, most online businesses are lucky to be able to plan 90 days out. The market changes just that fast. That's why you'll love this short, to-the-point planning process. |
| | Actions For The Next Month - you'll find that the closer your goals are, the easier it is to set your actions. That's why we're breaking down your actions into the specific tasks you need to do in the next 30 days. |
While I recommend you start with the core video training, you'll find yourself referring to this update video over and over.
PLUS I Went Even Further...
I know that watching a 90-minute video presentation is a great overview. But it doesn't get you to the level of step-by-step you need to get the job done.
That's why you get a full resource site that you can use over and over. Just look at some of the features you'll find on the inside:
You'll find it one of the easiest programs you've ever used.
But that's not all! Because it continues to grow! We continue to add new FAQs, new videos and new trackers to the site - based on YOUR input! That's right - from other Online Business owners just like you, we get questions and tips all the time. And all of the answers are right here, in this site.
Who Is Jeanette Cates and Why Should I Listen To Her?
Dr. Jeanette Cates is a respected, long-term member of the Internet Marketing community. Her ability to explain complex topics in an easy-to-understand manner has earned her the title of "The Technology Tamer."
Jeanette specializes in working with people who are new to online marketing and with online business owners who are ready to take their businesses to the next level. She is a frequent platform speaker and is the author of more than 50 information products. She is known for "over-delivering" in both the quality and depth of her information.
In fact, here's what some of our clients have said about this and our other products - and you'll notice that some of them are already experienced marketers - yet they still got a LOT out of the webinar!
"You are the only one who has ever succeeded in explaining this "planning stuff" to me. I always knew I had to do a business plan but I got hung up on the financial first stuff that books and courses teach you. You took it from a totally different perspective and I finally understood what to do. I have heard many people talk about doing your business plan but I've always zoned out because it was "scary" and "too hard" for me. I ACTUALLY UNDERSTAND IT NOW! Thank you"
Dr. Terrie Wurzbacher
EverydayNewThought.com
"I love how you have a specific plan of action at the end of each of your webinars giving me what I need to get done in the next 24 hours and in the next 3 days. This way I know exactly what I need to do and I don't get overwhelmed by everything that I've just learned. I know where to start. It's like having my own quick start plan and it motivates me to act on what I've learned.
Keep up the good work, you're my favorite mentor for online success"
Joanne Musa
TaxLienLady.com
"My biggest ah-ha from this program? Write it down. If you don't write it down it was not done. This way you can provide a way for someone else you hire to do the process for you later on. "
Kevin Thompson
InterviewTeacher.com
"I wasn't sure this webinar would be appropriate for me, since I don't have 'the' business yet, still trying to figure out what to do first. But, I felt the planning tips will give me great fundamentals to put in place from the 'get go'. I am so glad I was tuned in to learn also about your step by step process and assessments. You have such a way of explaining things I can't wait. Thank you, thank you."
Laura Casey
"My biggest ah-ha was the Systematic approach to planning the online business that exceeds the implusive and emotional pull of "make money fast " methods. This was really a mentoring level session that was more valuable than the money charged."
Rosie Horner
BloggingForBoomers.com
Bonus #1: Planning Calculators
In our special password-protected members' area you'll find these easy-to-use caluclators. They are provided in an easy-to-use spreadsheet format that works with MS Excel, Google Docs or Open Office.
| | |
| --- | --- |
| | Calculate your hourly salary, based on your current and goal annual revenue. Once you know that number you can determine whether you want to chat with friends on Facebook - or work on your business. You'll be surprised what your time is worth! |
| | Calculate conversion rates from your product sales sites. The sales process can be confusing, particularly when it comes to the numbers that go into it. That's why I've put together this fill-in-the-blank calculator. This makes it easier to pinpoint where you need to improve your sales process. |
| | Track your daily activities towards your goals.We sometimes fool ourselves into thinking that busy equals business. When you use this simple format tracker, you'll immediately see where you need to spend more time - and what you're overdoing. |
All of these tools are in Excel spreadsheets which can be used with Open Office or Google Apps. No need to learn new software. Everything you need to know, I'll show you how to do in video tutorials!

Bonus #2: Special Reports Package
These additional reports give you a boost in your planning efforts:
How Much Do You Really Make? This easy process, using the number you calculated with the Planning Calculator, walks you through an example that makes it easier to decide on whether you will undertake that project, outsource it, or just forget it! You'll find yourself stream-lining all of your business operations!
The Gift of Time - The simple method to reward yourself. It takes only 15 minutes at the start of the year - and you'll be more productive as a result thoughout the year!
Success In Advance - A technique that helps you bypass that "stuck" feeling - and gets your planning into high gear.

Bonus #3: Bonus Planning Tools
You'll also get access to these other tools:
Strategy versus tactics - an exclusive interview audio recording discussing this important topic. When do you need strategy? Who should be working on the tactics? How do you keep your business growning while you do both?
Simple Business Plan - how to create your own simple business plan, just like I use in my business. PLUS, I've provided a short video to walk you through the step-by-step process.
Decision Worksheet - puzzled about which of the 35 ideas you have you should do first? Use this simple Decision Worksheet to sort out your possibilities and be confident in your choice. You'll never wonder again what you need to do to move forward in your business.
Bonus #4: Solve Your Frustrations Reference Chart
Have you ever wished that someone would just TELL you what to do? We've all had that wish. Sometimes we just need someone to look at our business and tell us what to do to FIX it.
That's why I put together the Frustration Chart. This specially designed tool makes it really easy to figure out what you should be working on. For example, look at the types of issues you have probably faced in your online business:
Not Making Enough Money? - There are six areas of your business that you need to attack - in the order listed. Get these wrong and you'll continue to have the problem.

Working Too Hard Or Too Much? - There are really only two things you need to look at for this one. Solve these and the issue is gone!

Confused About What To Do? - You can solve this one with four possible solutions. You may only need to use one - but knowing which one is what makes this so critical.

Tired And/Or Bored? - Before you make life-changing decisions, take one of these three steps. You'll be amazed at how quickly you recover!

Not Outsourcing? - This is a no-brainer when you calculate the value of your time, added to these three systems that need to be in place. Once you have them set, your business is on autopilot!
If I could set a value on this Frustration Chart, it would have to be priceless! I've used it time and again in my business and it's made my decisions and actions simple every time. You need to see it to understand how simple your Online Business decisions can be!
Bonus #5: FREE Lifetime Upgrades!
I want to reward you for taking action. That's why when you buy today you will receive all product upgrades for the lifetime of the product! That means that every update I create and bonuses I add to this product will be automatically added to your password-protected members' site. And you'll never pay another penny for them!
Quick & Painless Business Planning
I believe so much in this system that I want to be sure you're happy.
Your satisfaction is assured through our no-risk, you-can't-lose, 100%, no-questions-asked, iron-clad money-back guarantee.
If for any reason, you aren't thrilled and satisfied with content of these materials, just contact us within 30 days and we'll refund 100% of your purchase price.
Our guarantee removes the risk - and lets you try all of the materials from "Plan Your Online Business" without worry. You have nothing to lose!
So How Much Will All This Cost?
I know that you are on a limited budget. And while you would pay $400 or more for an hour of my time, I recognize that that may not be what you need right now. What you need is to Get Started Quickly - at an affordable price.
That's why I'm going to charge only $97 for the video training, the handouts, the audios, the calculators, the QuickStart checklist, all of the bonuses outlined here, PLUS The Frustration Reference Chart!.
Yes! I'm ready to Start Planning Now!
I recognize that I'll get all of these materials in the Plan Your Online Business private members' site:
90-minute Core Video Training, complete with handout, audio replay, and slides

90-minute Quarterly Planning training video

QuickStart Checklist

Planning Calculators to make it easy to get the numbers I need

Three Special Reports to propel my progress

Three Bonus Tools to make my decisions faster and the process even smoother!

PLUS the priceless Frustration Reference Chart
AND Free Lifetime Upgrades!
And I recognize that I'll get immediate access to all of the materials inside the password-protected members site!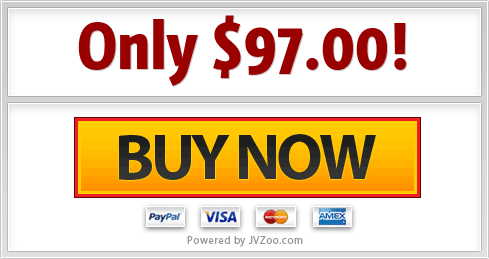 Your order will be processed on our Secure Server.
How many times have you looked at other people's business and known that if you could just get the guidance you needed, you could do it, too! Now you've found exactly what everyone else left out of their courses.
So don't put this off. Take the step you know you need to get started right! I've priced this at this low introductory price to give as many people a headstart on their planning as possible. But I'm not sure how long I'll leave it here - it's worth a LOT more. See for yourself today!
Here's to Your Online Success –
Jeanette S Cates, PhD
Online Success Expert
P.S. Can you afford to wait? If you don't get started today, when will you do it? How long have you been putting it off already? Don't you deserve the success you want? Get started today!
P.P.S. I want you to get started online the right way. That's why I've put so much time and effort and care into creating this training package and the videos and other materials you'll find in the Planning Your Online Business resource site. It is exactly what it takes to be successful. If you don't get the help you need here, where will you get it? Sign up today!